Stephanie G. Jacobson, CPA, MST
Founder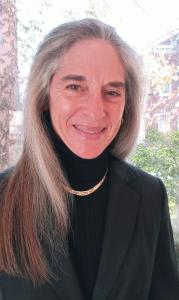 Phone 617.423.1960
Email
Loading Email...
Stephanie Jacobson has been serving in public accounting for 28 years.
After association and partnership with firms in the Boston area over her career, she has founded Jacobson, P.C. in order to offer greater availability and specialization to her clients.
In addition to public practice, Stephanie has been a Professor on the Graduate School faculty at Bentley College for the past 15 years, teaching in the Department of Tax Studies.
Stephanie is licensed by the Massachusetts Board of Public Accountancy, is a member of the American Institute of Certified Public Accountants (AICPA) and of the Massachusetts Society of Certifed Public Accountants (MSCPA).
She is a 1984 graduate of University of Cincinnati, College of Business Administration, Summa Cum Laude, and received a Masters of Taxation from Bentley College (now Bentley University), with Distinction, in 1994.
She occassionally speaks on topics of taxation and business and frequently attends presentations and events in the financial sector and accounting community.
Stephanie lives in Brookline, MA with her husband, Dr. Michael Dvorkin, and values spending her time with her family, friends, traveling, in athletics and the outdoors, cultural activities and the Arts, charitable service, and reading.